Merlyn Hurd PHD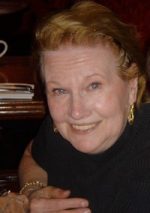 Dr. Hurd is a licensed Psychologist with over 30 years experience providing psychological therapy, biofeedback, neurotherapy, and hypnosis to clients throughout the Eastern seaboard.

As the former Director of Health, Nutrition, and Mental Health for the New York City Agency for Child Development's Head Start Program, Dr. Hurd trained 2,000 staff members and served a student population of over 16,000 children and their parents. She trained staff on the development of children, the effects of substance abuse, and appropriate interventions for healthy family dynamics.

Dr. Hurd holds a Doctorate of Philosophy of Psychology from Yeshiva University. She is a Certified Diplomate in QEEG; Certified Biofeedback and EEG Neurotherapist, Certified Hypnotherapist, and was awarded Certification of Proficiency from the APA College of Proficiency in the treatment of Substance Abuse.

Dr. Hurd holds Diplomate Status in Neurotherapy from the National Registry of Neurofeedback Providers as well as from the Neurotherapy Certification Board, and has Senior Fellow Certification in EEG Biofeedback as well as in Peripheral Biofeedback from the Biofeedback Certification Association of America (BCIA). She has over 600 hours of training from such scientists as Dr. Barry Sterman, Dr. David Kaiser, Dr. Joel Lubar and Dr. Robert Thatcher.

Dr. Hurd is a member of the American Psychological Association (APA), the EEG and Clinical Neuroscience Society (ECNS), the International Society of Neurofeedback and Research (ISNR), The Society for Advanced Brain Analysis (SABA), The Tramatic Brain Injury Society of New York (TBI), and The American Association of Applied Psychological and Biofeedback (AAPB). Dr. Hurd is also the former Editor of the ISNR newsletter, "Neuro Connections".


"Of all the forms of inequality, injustice in health care is the most shocking and inhumane."
– Dr. Martin Luther King, Jr.


Send Message to listing owner
Merlyn Hurd PHD