Allison Hartzoge, MA, LPCS, NCC, BCN, QEEG-D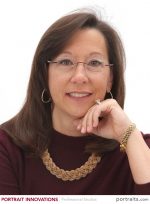 Allison Hartzoge, MA, LPCS, NCC, BCN, QEEG-D
Archway Support is located in Midland, Texas. We offer individual counseling for all ages, as well as couples counseling. We also provide various biofeedback services, including neurotherapy and heart rate variability training. Our therapists are board certified and highly trained in multiple, state-of-the-art neurotherapy analyses and systems in order to provide customized treatment for the individual needs of our clients. I invite you to explore yourself with us and discover ways to make choices that allow meaning and purpose in your life.
Archway Support, in Midland, Texas, provides uniquely trained therapists who are Licensed Professional Counselors (LPC) and Board Certified in Neurotherapy (BCN). This combination of certifications is distinctive and only offered in a few cities in Texas (such as Midland, Greater Dallas/ Fort Worth area, Houston area, San Antonio, Corpus Christi, El Paso and Austin). Neurotherapy is a drug-free alternative to addressing common issues such as ADHD, depression, anxiety, chronic pain and a host of other issues. The therapists routinely attend conferences and workshops to maintain the latest in therapy tools, methods and certification in psychotherapy and neurotherapy skills. Commitment, honesty and dedication are hallmarks of our work.
Neurotherapy provided by ARCHWAY counseling in Midland, Texas is intended to offer clients an alternative form of drug-free therapy . The goal of our therapists is to empower clients to heal rather than suppress symptoms of Anxiety, Depression, ADHD, Autism, Dyslexia, Insomnia, Chronic Pain, Headaches, emotional disturbances and many other problems and disorders. ARCHWAY Neurotherapists combine their knowledge of traditional psychotherapy with the newest, state-of-the-art technology in neurotherapy (EEG-biofeedback) to offer clients a unique, non-drug alternative for a variety of conditions. We use medical grade EEG equipment and provide most clients with pre- and post- assessment brain mapping using Neuroguide QEEG systems and an individualized treatment plan based on these results.
We urge you to contact us and experience therapy in a unique and effective manner!
Send Message to listing owner
Allison Hartzoge, MA, LPCS, NCC, BCN, QEEG-D